Dental implants are replacement tooth roots that provide a permanent foundation for replacement teeth. They are permanent and do not require removal for cleaning. They are typically made of titanium, a strong, lightweight metal that fuses with the jawbone through a process called osseointegration.
Dental implants can be used to replace a single missing tooth, but they can also be used to secure partial or complete dentures. Since they replace the tooth root, they are more permanent than dentures and provide more support and stability for replacement teeth.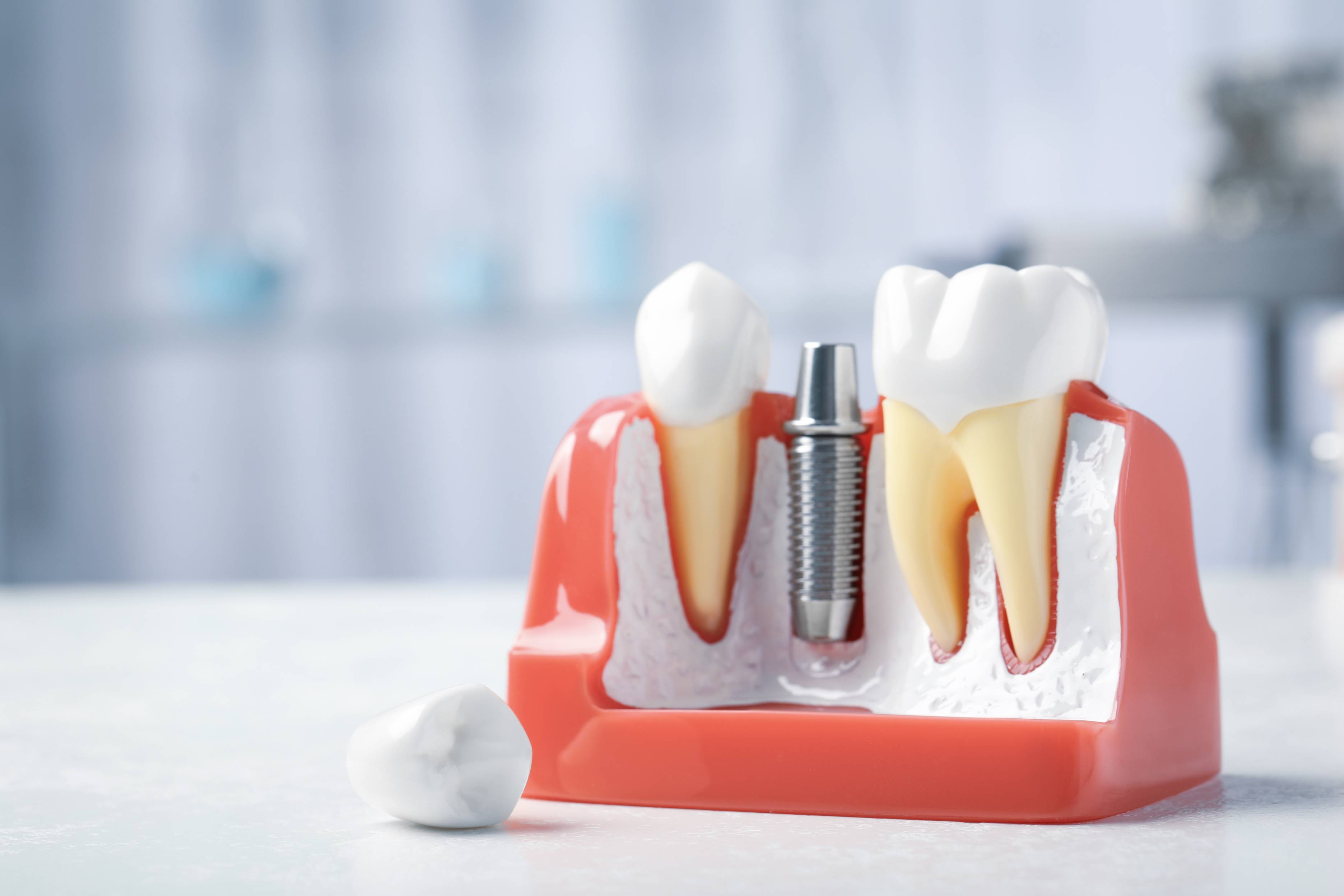 Getting Dental Implants
A dental implant is a false tooth root that's surgically inserted into your jawbone. After it has healed, it can support a replacement tooth or bridge. Dental implants are a popular, effective way to replace missing teeth.
Any healthy adult who is missing one or more teeth is a good candidate for dental implants. You must be willing to have minor dental surgery, have healthy gums and enough bone to hold the implant and be committed to good oral hygiene and regular dental visits.
Advantages of Dental Implants
Dental Implants look and feel like natural teeth.
They are strong, stable, and durable.
They will not fall out or move around in your mouth.
Dental Implants help to preserve the bone in your jaw, preventing the bone loss that occurs when a tooth is extracted.
Dental Implants help to prevent teeth from shifting into different positions.
Dental Implants help to improve speaking ability, making it easier for patients to speak clearly and enunciate.
Maintaining Dental Implants
Brush and floss your teeth every day, and come in for regular exams and cleanings.
Plaque can build up above and below the gum line, so brush and floss them gently.
Use a soft-bristled toothbrush and toothpaste with fluoride and anti-bacterial properties.
Replace your toothbrush every three to four months.
Certain foods and drinks, such as coffee, red wine, and colas, can stain teeth. You should avoid these types of foods and drinks to keep your smile looking beautiful.
Smoking may also increase your risk of gum disease, which can increase your risk of implant failure. So, quit smoking.
At Arizona Dental, we ensure to provide each of our patients with a positive and relaxing experience. If you're ready to experience the best dental care, please contact us from your nearest location. We will be happy to guide you further.